PARTNERSHIP BUILDER H/F/X
Référence 4086154 | Modifié le26 octobre 2023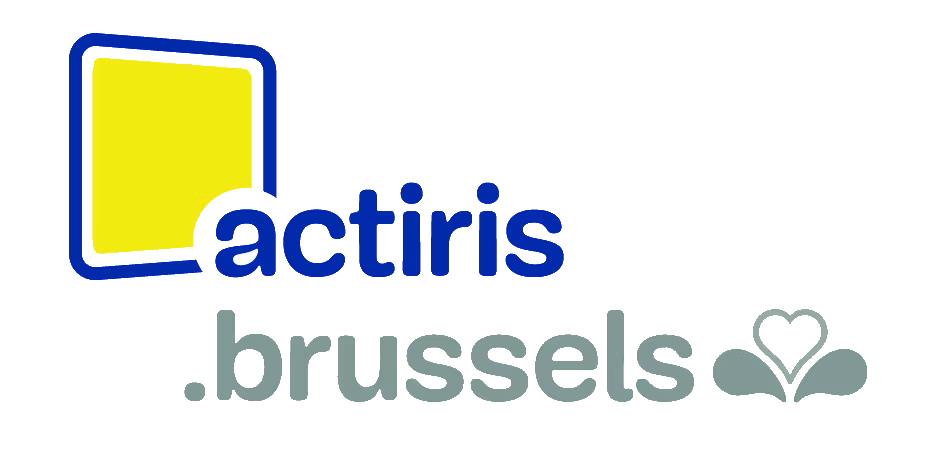 Retour à la liste
Lieu :

1000 - Bruxelles

Temps de travail :

Temps plein

Type de contrat :

Contrat à durée indéterminée

Famille de métiers :

Commerce et support à la vente / Représentation commerciale
Description de l'entreprise
Since its creation in 2013, Teach for Belgium has had a dream: ¿One day, all students will have the same chances of success, whatever their socio-economic origin¿.
To achieve this vision, the mission of the non-profit organization Teach for Belgium is to:
1. Attract, select, train and support people who are committed to teaching in the most disadvantaged schools in the country.
2. In collaboration with its alumni community and education stakeholders, gather and share tools, practices and postures that support the improvement of learning, the development of positive relationships as well as the strengthening of the resilience of educational teams and students.
As a team of around twenty people, we do our best to implement this mission and support more than 300 participants and alumni who have an impact on more than 15,000 students each school year.
Teach for Belgium is a member of the Teach for All network, which has placed diversity, inclusion and equity at the heart of its values.
For more information: www.teachforbelgium.be
Description de la fonction
Are you looking for a new challenge? Would you like to contribute to a more equal society? Do you want to join an incredibly driven and motivated team? Do you want to become an expert in Fundraising, building, and cultivating of partnerships? This might then be your future dream job and we would like to meet you as soon as possible!
JOB DESCRIPTION
You will contribute to the development of Teach for Belgium, help promote the identity of the organisation and participate in fundraising activities. You will be responsible for setting up and implementing various partnerships and projects, in collaboration with your colleagues and external partners. You will be part of the Partnerships Team, responsible for fundraising and advocacy. Within the partnership team you will:
Actively contribute to a pro-active fundraising strategy
Prepare and execute presentation to potential (financial) partners
Writing and presenting project proposals and reports for private and public partners (governments, foundations, companies)
Active involvement in the development of the fundraising strategy in cooperation with the Partnerships team, the communication lead, and the finance lead
Co-organise and attend fundraising events/opportunities 
Manage various partnership accounts (private or public) by:
Establish strong and sustainable relationships with each partner

Act as contact person for Teach for Belgium
Maintain a regular, constructive, and pro-active communication
Plan and attend meetings, events, and activities
Represent Teach for Belgium at meeting & events organised by partners

Follow-up on the contractual aspects with partner

Coordinate projects that we set up with partners
Follow-up on payments from partners
Ensure regular and accurate reporting on ongoing partnerships
Ensure renewal of partnerships

Draw and manage budget planning and reporting, in collaboration with our finance lead

draw budget planning in funding proposals
financial reporting to partners

Reach out to colleagues to work on joint projects if needed and lead these meetings
Profil
Qualification & experience:
You have a master's or bachelor's degree
You have at least 3 years of relevant experience in fundraising, management consulting, communication, account management, sales, or other related fields
Talents & Competencies
You have strong writing, communication and presentation kills in at least two languages (NL, FR or ENG). Proficiency in the three languages is an asset.
You are aligned with Teach for Belgium's vision and mission and want to contribute actively towards its realisation.
You are passionate about working collectively to ensure funding for Teach for Belgium
You have proven to work relentlessly towards goals and be achievement driven
You are great at building and sustaining relationships with (potential) partners
You can work well both as part of a team and independently
You are proactive, self-organised, solution-oriented, and accountable
You enjoy working in a fast-paced working environment
You are a team player and can coordinate different people working on a same topic
You work very thoroughly and meticulously
Avantages du poste
We are pleased to offer you :
An exciting job in a flexible working environment with varied responsibilities in a dynamic international working environment
A close collaboration with all departments of Teach for Belgium, the Teach for Belgium community, and our international network Teach for All
Numerous opportunities for professional and personal development to become proficient at all aspects of your job
A competitive salary for the non-profit sector with extra-legal benefits such as a hospitalisation insurance, lunch allowance, reimbursement of transportation expenses etc.
 
Comment postuler ?
Pour cette offre d'emploi, l'employeur a confié son processus de recrutement à Actiris. Pour postuler, utilisez My Actiris ou passez dans une de nos antennes.